classroom manager is a simple tool for teachers to manage your students marks and data on your iPad. Your life will never be the same!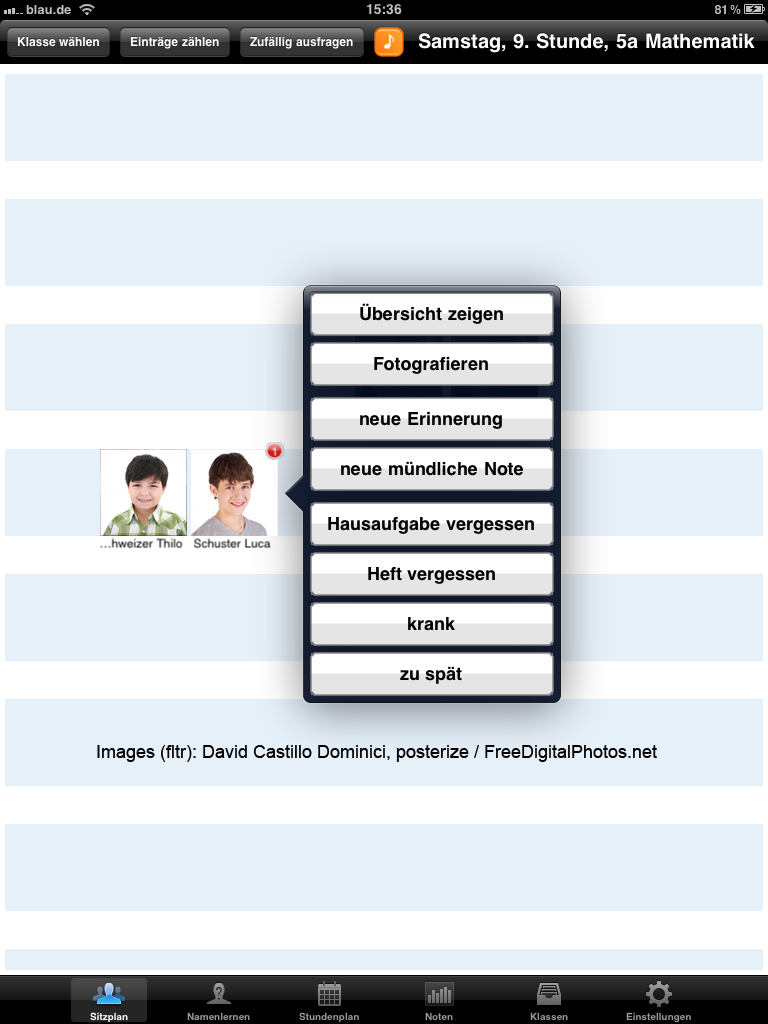 * In the seating plan view you can arrange your students just like in the classroom.
* Automatically, you see the class that you are teaching in the moment according to your schedule. You can choose another class, of course.
* Tap on the picture of a student and choose an action like "being late" or "forgot homework". The app can create recalls on repeated actions, as well. You can adjust the actions so that they fit exactly your needs.
* Let the app randomly choose a student for interrogation randomly.
* Play a sound with a single tap with your finger e.g. at the beginning or at the end of a teamworking phase.
* In the detail view you see all the recalls, actions and marks of one student.
* Memorize the names of your new students at the beginning of a new shool year.
* There are two modes of memorizing: assign the names to the image or backwards.
* Enter your class schedule for every weekday.
* Enter and manage the marks of your students.
* You can divide the marks by semesters or trimesters.
* Also you can adjust the calculation mode of the certificate (round, weighting, ...) easily to fit your needs separately for junior and senior classes.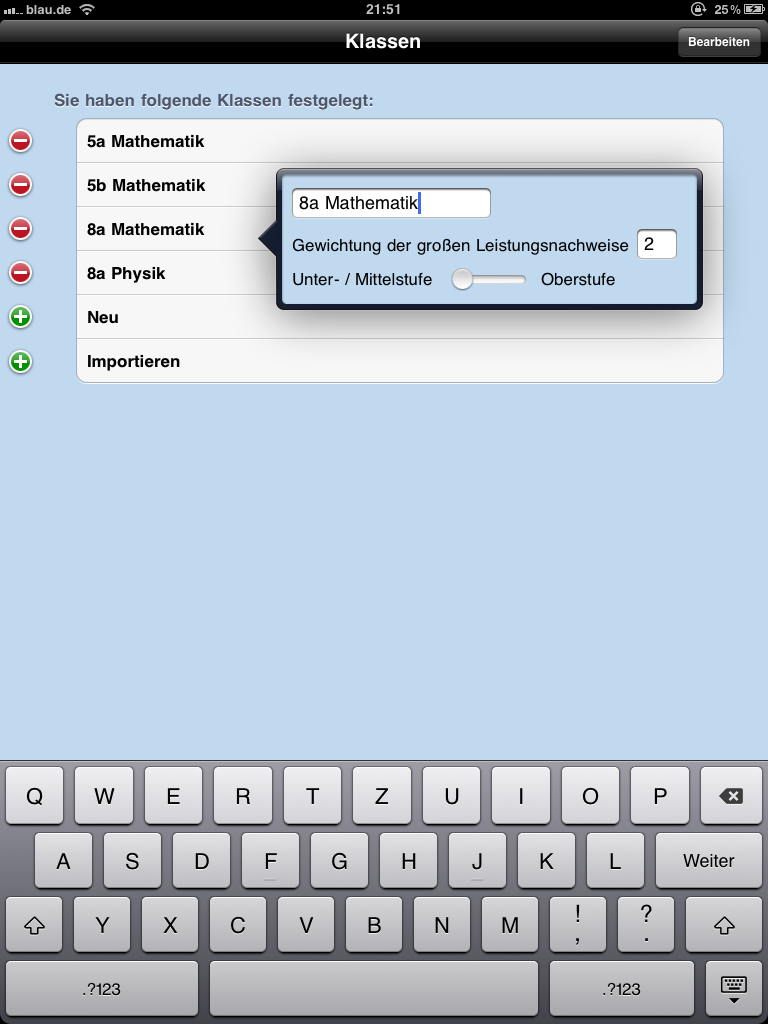 * Add new classes to your database and add new students to your class. Each student can be a member of several classes.
* Import complete classes from an external school administration tool. Just save the data in your external tool in a text file or in a csv file (comma separated values) to your Dropbox. Import this file and adjust the parameters until you see a correct preview of your classes and students.
* If the app should fail to import your data, don't hesitate to ask for
support
.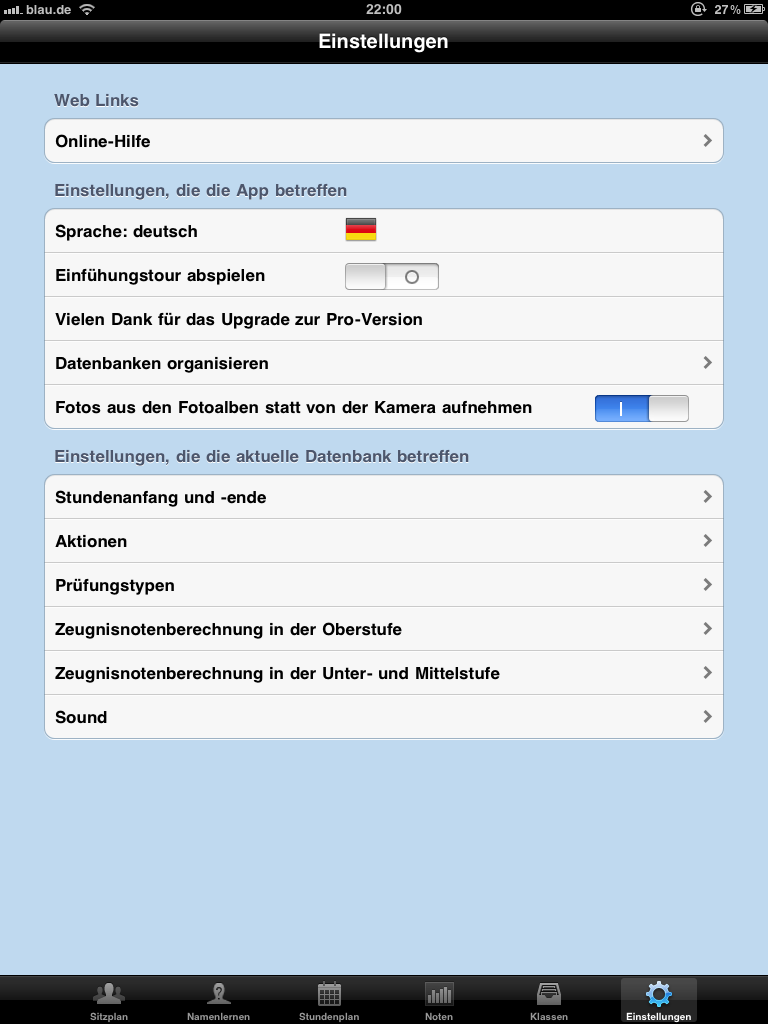 * With the button "online help" you will be directed to this website. Congratulations!
* You can start a guided tour to show you the most important features of the app.
* You can unlock the limitations of the app with an in-app purchase.
* In "organize databases" you determine the file on which the app should work and you can manage your database files (rename, import, export, ...)
* The images that you assign to your students are either taken from the camera or from the library of your iPad.
* Furthermore, you can set the preferences that are common for your school such as "When does the lesson begin?", "What kind of actions do you want to add?", "What kind of examinations are there?", "How is the average mark calculated?", ...)
*** Limitation *** In the free version of the app, the number of classes and the number of students is limited to 5 each. You can test whether the app fits your needs or not, for free. Upgrade to the pro version for a little amount.
If you've got further questions or suggestions email to
support
.